Solutions for Every Water Quality Problem
Remove Chlorine, Chloramines, THM's, Volatile Industrial Chemicals, Lead, and other contaminants from your water supply providing safe clean water for you and your family.

Water Quality You Can Trust!
Eliminate bacteria and viruses, remove chemicals, and improve taste. Provide safe and pure quality drinking water with a Reverse Osmosis System from Excalibur Water.

Soft water means cleaner, spot-free cutlery, glasses, and dishes
Eliminate scale deposits and buildup in dishwashers, water heaters, and fixtures, making them last longer and be more efficient.
Excalibur Water Systems solves all your water treatment problems...
Excalibur Water, Water Treatment for Every Situation!
Excalibur Water Systems is a Canadian manufacturer of water treatment and purification equipment for global residential, commercial, and industrial markets. Our Canadian-made products provide solutions for any water problems you have, and our unlimited warranties are the best in the industry – up to 20 years! 
Explore our full line of residential water softening, filtration and purification systems below:
Some water problems like suspended matter and turbidity (sediment) are easy to detect because the effects of these conditions are visible to the naked eye and are often accompanied with taste problems. Heavy metal contamination or bacterial infection on the other hand are not easily detected and require specialized equipment to deal with this issue. 
At Excalibur Water, we manufacture and distribute a wide variety of high quality Water Softeners, Drinking Water Systems, and Specialized Water Filters for residential, commercial and industrial use and are proud to feature our very popular Whole House Water Filter. Our products can not only save you money, but they can also greatly reduce the risks associated with water-born contaminates and bacteria in your area.
Excalibur also has an extensive network of Dealers across Canada and the USA. Contact Us or use our Dealer Locator to find an authorized Excalibur Dealer in your area.
Our friendly and knowledgeable staff are waiting to answer any questions you have about the quality of your water and how to make it better.
Your tap water may be hazardous to your health!
Look at a typical Canadian household and you'll see families washing their clothes, preparing meals, and showering in water directly from the tap that we use every day. 
Aside from cosmetic issues like hardness, stains, odours and cloudiness; chemicals and contaminants in the water from your tap can pose a long-term health risk to you and your family.
Tap water is never pure and always has chlorine or an equivalent bacteria-killing chemical added, in addition to whatever contaminants were in the water when it was drawn from the source.
Achieving total purity in your water is possible with Reverse Osmosis Systems for drinking and Whole House Filter Systems which provide pure water for the entire household.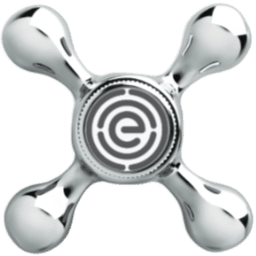 EWG's Tap Water Database​
If you live in the USA, learn about water quality in your area using EWG's Tap Water Database
Premium Whole House Water Filtration
Premium Whole House Water Filtration System removes Chemicals, such as Chloramines, Chlorine, THM's, Volatile Industrial Chemicals, Lead, and all other Heavy Metals from your household water supply providing safe clean water for you & your family.
Commercial & Industrial Filtration
Implementing new technologies for better water solutions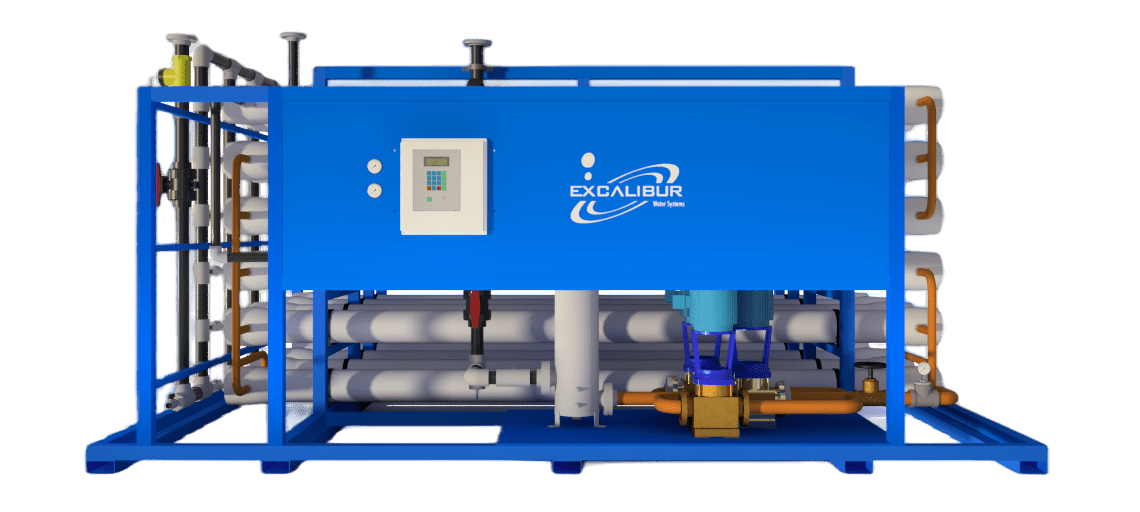 Excalibur's team is constantly working on innovative new products designed to improve the quality of your water – from combining iron filtering functions with water softening in the Chlor-a-Soft product line to improved computer-controlled control units that regenerate only when necessary, we are constantly improving our products so your water is clear, palatable, and as safe as it can be. 
Excalibur Water Systems is also proud Canadian manufacturer of commercial/industrial water treatment systems such as:
Three Easy Steps to Better Water...
Find out what's really in your water!
Our qualified technicians will test your water for minerals, volatile chemicals and other contaminants.
Water Treatment Solutions for Every Problem
Whether it's hard water problems, drinking water contamination or special filtration needs, Excalibur has you covered!
Find an Excalibur Water Systems Dealer near you
From coast to coast across Canada and in the USA, Excalibur offers an extensive dealer network. Find a Dealer near you!