Whole Home Nanofiltration System
Whole Home Nanofiltration System
The Whole Home Nanofiltration System removes chemicals, minerals, heavy metals, and harmful blue-green algae blooms (HABs) making all the water in your home high purity at every tap in your house! 
This system will remove high levels of chemicals, sodium, lead, iron, sulphur, and many other contaminants – up to 95%, giving you safe, clean water for better health. The nanofiltration process also utilizes a high flux rate, requiring fewer membranes for operation in your home, and also removes hard water minerals like magnesium and calcium, providing softer water.
Download the Excalibur Whole Home Nanofiltration System brochure for more information.
Five steps to high purity water for your home...
Step 1 - Filtration Engineered To Your Specific Application
Based on a water analysis, additional filtration may be used as a pretreatment to protect the TFC (Thin Film Composite) high purity nanofiltration membranes, giving them longer life.
Step 2 - Commercial Nanofiltration System
Removes chemicals, heavy metals, and organics that reduce the TDS (total dissolved solids) producing high purity water.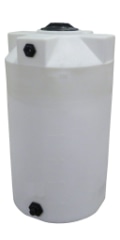 Holding tank for high purity water that will be sent to your household.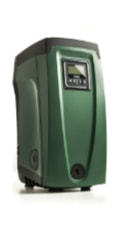 Step 4 - Repressurization Pump
Provides high purity water to your household on demand.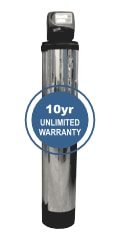 Step 5 - Neutralizing Filter
A PH balanced neutralizing filter is used after the nanofiltration system.