Water Treatment Solutions for Municipal Water
Municipal Water Treatment Solutions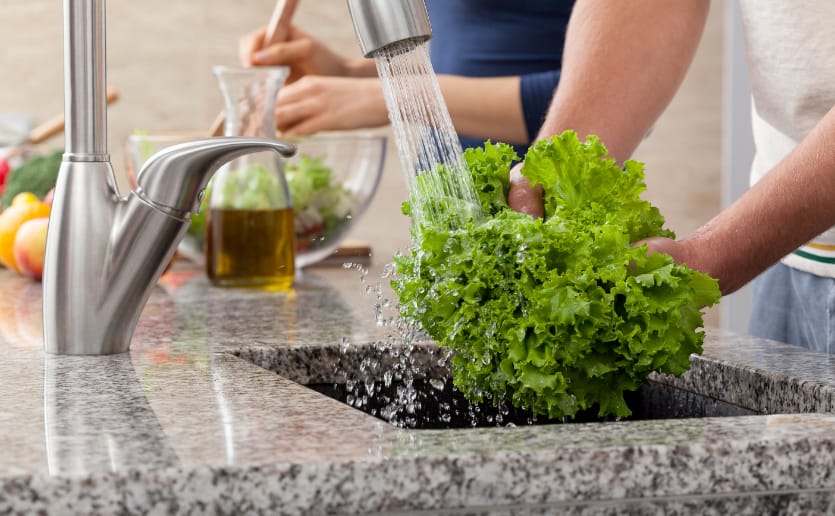 Water is an integral part of your home, and of the wellbeing of your family. Water affects the health of your body at the cellular level, as well as your skin and hair. The longevity of your appliances, plumbing and fixtures is dependant upon the quality of your water.
Municipalities are frequently faced with groundwater that is contaminated by various chemical and biological contaminants. With budget cuts and quality control issues, our once pure tap water has now become a concern. Although once a popular solution, bottled water is no longer a suitable alternative because of the catastrophic waste impact it has on the environment.
Common Municipal Water Problems
Water Hardness: Water Hardness: Leaves glasses and silverware cloudy and water-stained from dissolved calcium, magnesium, iron and other minerals causing soaps and shampoos to underperform. Hard water stains on fixtures and appliances creating build-up in kettles, pipes, coffee makers and all other water using appliances shortening their lifespan.
Bad Taste and Odours: Caused by Chlorine or other Industrial Chemicals causing possible health concerns and bad tasting water.
Drinking Water Quality Concerns: Chemicals, heavy metals and lead causing potential health issues in your drinking water.
Excalibur can offer solutions that provide your family with fresh, clean, great-tasting water that's free from worry and waste: